Yo waddup, my peasants? It's ur gurl here for the new year!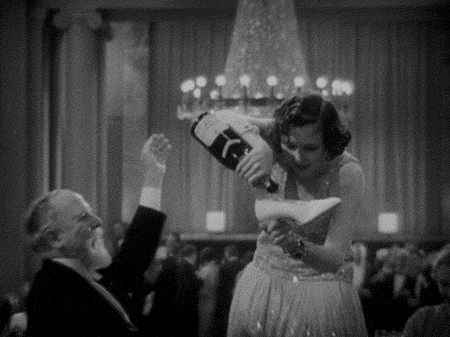 So holy crap, where have I been? GIIIRRRRRRRRRLLLL (or guy or however you identify), I have been all OVER the place! Since getting married, I've been sewing my little fingers to the bone for clients, working on adopting a rescued cockatoo (whom I WILL make matching outfits for because I'm a crazy birb lady), and doing so many performances I can barely keep up! Also the end of every year is my immune system's annual vacation so I've been pretty run down. But enough excuses, I know you're ready to see what I've gotten myself into! I'll probably be uploading several posts in the week to spam the crap out of you guys after leaving you for so long. You're welcome. I'll first start off with my last project of 2019: a new Levite gown.
Back in 2017 or so, I made a bomb af Levite gown inspired by Harlots. That being said, there are so many styles of Levite gowns that only having one just doesn't do the style justice.
I wanted to explore my Levite options when I found my #dressgoals from this beautiful portrait of the princess of Sardinia, Princess Maria Theresa of Savoy, Countess of Artois.
She looked so comfortable and stylish, I needed this gown in my life! For the initial pattern, I used the Wingeo's levite pattern with long sleeves, but you knowing me, I had to make it a little extra, so I decided to add some piping. Piping isn't too common in the 18th century, but you do see it in the backs of some levite gowns from the early 1780s.
So I decided to go for it and make a bit of piping for my levite gown, which presented a whole new set of challenges. I didn't realize that adding the piping to a pattern that doesn't use piping shrinks the garment. I used the English stitch to sew the panels together but had to take it apart, add the piping, and completely redo everything!
Was it worth the trouble? Absolutely!
So when I redid everything, the bodice shrunk, which means I had to improvise a bit and with improvisation comes more research so off to the internet I went! I saw that some of these levite gowns had what looked like false stomachers.
So for the false stomacher, I used the JP Ryan anglaise stomacher and sewed the false stomacher into the lining. I kinda really loved this idea since the gown essentially pulls on like a robe.
I added some vintage lace on the cuffs and I had a new gown! I just needed an occasion to wear it! I first debuted the gown at East Jersey Olde Towne where I served tea and snacks for the guys– I've learned that I make a mean gingerbread!
Instead of a cloak, I opted to be a little bougie and use my antique 1920s fur tippet. I noticed a few 18th century portraits of women wearing fur tippets so I couldn't resist… I consider it my low key Theda Bara disguise.
Now, the REAL occasion to wear this gown was for the performance of a lifetime for me. I got to live out my dream of portraying Becky Franks for her summer home Woodford Mansion. Holy guacamole, guys, this place is literally my dream house you guys. I'm not even kidding, like this place is a DREAM! The energy there is so warm and inviting, which I cannot say for every site I've performed for. Their 18th century porcelain collection rivaled my own– if you can believe that– which naturally I nerded out over the whole time I wasn't performing!
My levite gown was perfect for the holiday season, too!
Erik and I have been pulling together a concert series for Becky Franks surrounding the music she either mentions or is written about her; one of the songs Erik performs is "Mrs. Lieutenant Colonel Johnson's Reel" published in 1785 written by Cosmo Gordon… Becky eventually married Lieutenant Colonel Henry Johnson in 1782 so my best guess is that it was written the same year since she and Henry departed from New York the same year. A copy of Henry's portrait hangs in Woodford, so naturally Becky had to fawn over her bae!
Performing as Becky Franks is honestly so much fun, she's such a lively and fascinating character who has an opinion on just about everything and everyone. Spectators visiting Woodford had a blast gossiping with Becky in her "quaint country home," especially when I laced some of the quotations from her letters into the conversation regarding the cleverness of Philadelphia ladies or how needlessly flirty New York ladies are… while flirting with poor Erik who was my hapless plaything for the day in his dashing new 15th officer's uniform– which can we get a good photo of him on this blog?
So that's just one of the things I've gotten myself into in the last few months. Erik and I celebrated our first Christmas together and it was positively magical and now we're pushing into the new year with more shows and even more fashions! I hope you guys have a wonderful 2020 and I'll keep you guys posted more about our shenanigans this year– I promise! Love you peasants, happy new year!