Yo waddup, my peasants? It's ur gurl trying her best to survive 2020!
In the hot mess that is 2020, things have been surprisingly busy for me in spite of a severe lack of performances… It's mostly been wrangling a mischievous cockatoo determined to hide under the bed and hiss at me like the little gremlin she is.
In addition to birb wrangling, I've been sewing like a maniac making things for clients as well as myself because I'm not really going anywhere tbh which means you'll be getting more blog posts about the gowns I've made rather than the performances I've done. Since March, I've made maybe three new gowns, new caps, new hats, and an apron… And I can only blame myself for a lack of blog presence so I'm sorry, guys. BUUUTTTTTT!!!! But today I have both a new dress and a performance to blog about today! YAAAAY!!!
So back in the good ol' days of January 2020, Erik and I were hired to do a concert and living history demonstration for the Newport Restoration Foundation… and then the Big Rona happened so all of our concerts were cancelled. Fortunately, the people who run the Foundation are brilliant and came up with a solution to have us perform for them safely. We were going to do a video performance for them to share with the public!
So if any of you dear peasants know me well enough, you KNOW I need a show stopping outfit to wow the virtual audience (it might be an addiction, but it makes me feel pretty so whatever). I wanted to make something charming and cool for the August weather; something frilly and ridiculous that makes me look like some sort of pasty I'd bake for one of my tea parties, so what better than a new cotton gown???
Back in June, I found this adorably cheerful Indian chintz print and just had to have it.
It reminded me a lot of some of the Dutch prints with its turquoise blue and happy flowers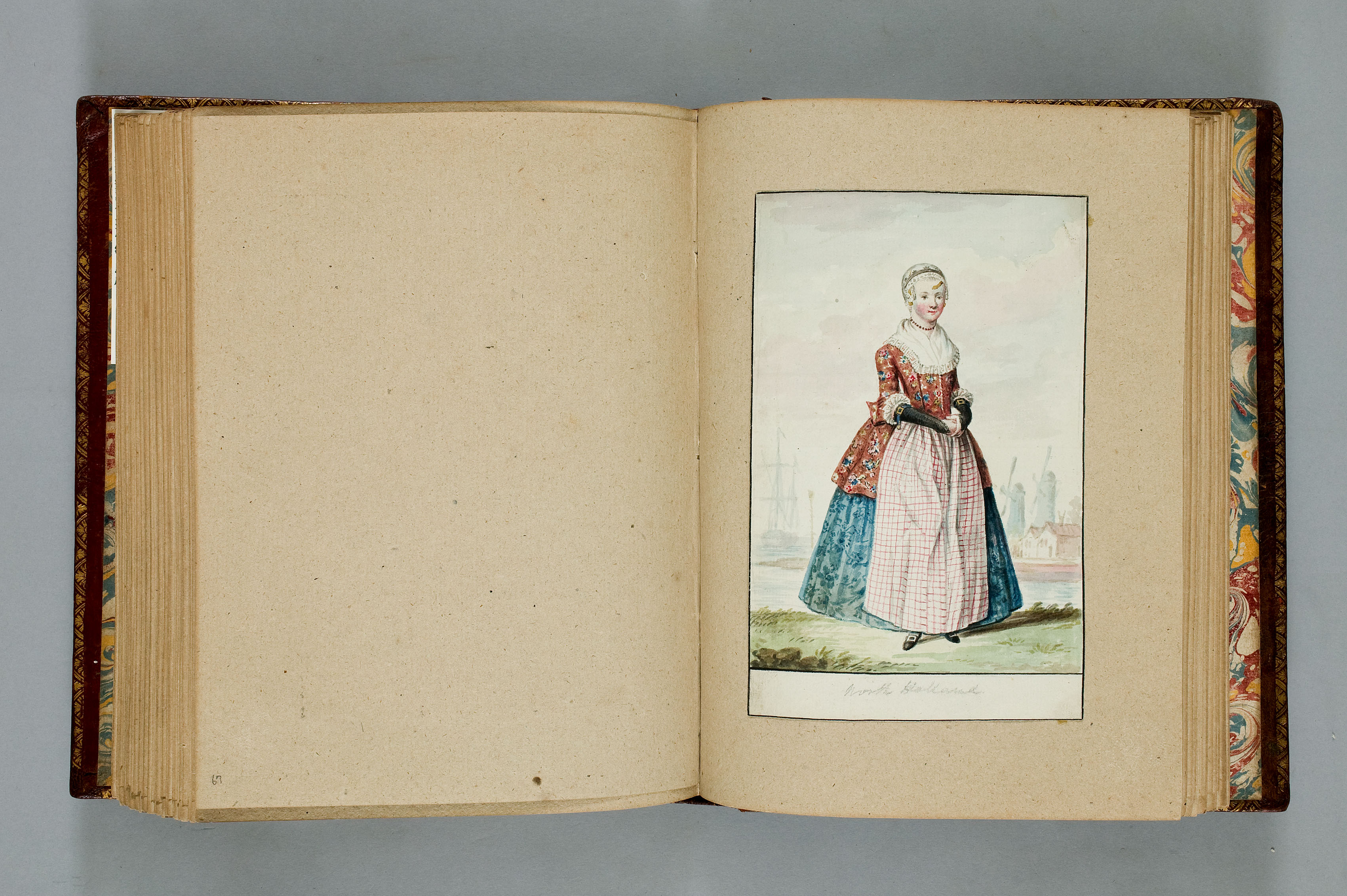 The fabric was just too sweet, not to mention chintz prints like these were popular in both New York and Philadelphia, but what kind of gown should I make? I already have a cotton Italian gown, a cotton English gown, and I was already working on– and losing steam on– a cotton saque… How about a cotton polonaise? I haven't made a robe a la polonaise since 2016! Yes, that's what I was going to do, since I found an extant cotton polonaise gown from around 1785
The pattern I used is an oldie but goodie, the Rocking Horse Farm 1780s jacket pattern. I altered the crap out of it narrowing the back to give it those elegant lines that characterize the robe a la polonaise. With the polonaise gown, it's half pattern work, half draping which makes it a fun challenge! For the sleeves, I added dotted chiffon cuffs edged with 19th century antique lace for maximum frothiness.
I originally wanted to make a "waistcoat" instead of a stomacher, but by the end of the project, I wasn't really feeling it, so I layered some dotted chiffon over white silk taffeta to make a stomacher that matched the cuffs. I particularly liked the "bow" look the dots had, it SCREAMED summer fun to me!
The gown itself took maybe a week to do alongside client work and I was READY to perform!!
I added my pink petticoat to it and accessorized it with my dotted swiss ruffled apron and new cap making me feel like a princess! It was the perfect dress to do a concert in August!
Doing a performance for an online audience is eerie for me. Usually, I have an audience I can work with and read for feedback; this time I had no audience with the exception of the lady filming us. I'm entirely grateful to have been able to perform, but I truly miss being able to make people laugh and smile in person. Those times will come back, but I know it's going to be a long time before we do live performances again. In the meantime, I hope we get to do more of these performances to continue our mission to bring history to life and make it fun for everyone.
Here's the performance, I hope you enjoy!
Stay safe, my peasants, I love you so much!