Yo waddup, my peasants? It's ur gurl successfully recovered from a wild Halloween and inspired to actually blog!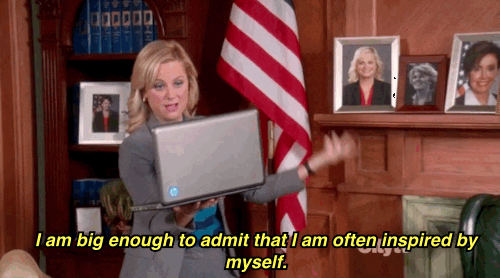 So I'm sorry I haven't really updated the blog in a while, I just haven't really had the time to do it… Nor have I really had the desire to which I feel bad for saying. It's not like I haven't made anything nice this year to blog about, I've made this beautiful white cotton gown bedazzled with floral embroidery (which I didn't do because I'm only so talented)
I also made this charming hooded polonaise gown from green banarasi silk brocade
I might go back to these gowns for their own blog posts soon, but they're not why I'm here today. I'm here to talk about my Halloween costume! Oh yeah, it's a post Halloween blog entry!!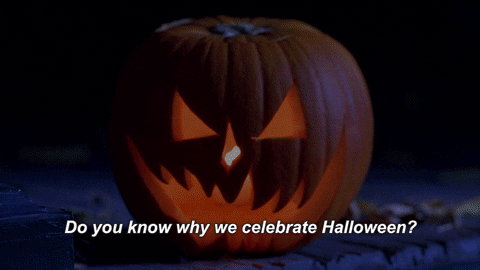 So, my peasants, I am one of those people who loves nothing more than going ALL OUT for Halloween costumes. Halloween is my favorite time of the year, I'm all about that spooky season!! Last year, I didn't really do much for Halloween for obvious reasons, so this year I wanted to outdo myself and make something truly beautiful and amazing… Something regal! I had recently really gotten into studying Greek mythology and the magic surrounding its deities growing closer to Dionysus; since he's also the god of theater and actors, I couldn't help but love him. Dionysus had become something of a muse for Erik and me since we do a lot of 18th century music in his honor, so who better than to inspire me for a historical Halloween costume?
I decided I was going to make a Dionysus inspired Regency ballgown one week before Halloween because there's something profoundly wrong with me and I thrive under procrastination. It's the power of ADHD, I'm pretty sure. ANYHOO, allow me to break it down for you!
The Inspiration
Why Dionysus? Dionysus is more than merely the god of wine, he is the guardian of thespians, artists, free spirits, and other misfits; he is a multi faceted deity ruling over ritualized madness, ecstasy, tragedy, comedy, parties, reincarnation, and the afterlife. I personally am very attracted to him and his messages so I thought dressing as Dionysus for a holiday surrounding much of what he stands for is exceptionally appropriate. In his mythos, he's seen as effeminate and was even raised as a girl to hide him from Hera, so I could totally make this work. I took to Pinterest like any good historical costumer and found this beautiful French ball gown fashion plate from 1802 and decided to use this as my inspiration.
To make it more Dionysian, I planned on swapping out the roses for millinery grape leaves I had planned on putting in my hair to do a 1780s Bacchante look but whatever. There's also this neat stripe type detail on the sleeves I also wanted to incorporate into the look with perhaps a vine motif. I was going to make this gown from a fine silk chiffon, the top piece from a mulberry silk chiffon, and add a cotton voile petticoat underneath, all of which had to be done by the next Saturday… I had my work cut out for me!
For my color scheme, I went with probably my favorite image of The D, Velasquez's The Triumph of Bacchus. Come to think of it, this might be one of my favorite paintings… I love the colors in this painting as well as the mythos surrounding it.
Creation
Erik took me to our favorite fabric store in Edison where, after gorging ourselves on Indian food, purchased some beautiful silk chiffon. If you're ever in New Jersey, check out The Fabric Guy on Oak Tree Rd in Edison, it will absolutely blow your mind! For a pattern, I started out with the Laughing Moon wrap dress pattern, but it warped into something else completely different after I realized the fabric was too sheer to wrap in order to keep it even looking. This messed up the bodice initially.
I had to redo the bodice in order to realign it which was a pain in the butt, yet it didn't shave off too much time.
I am so used to doing 1770s and 80s looks, regency is not my normal time period to work in so it was a bit of an adjustment but nothing I couldn't do. I've made a few regency garments in the past so I had at least a grasp on what I was doing but I am by no means an expert. I barely have a clue as to what I'm doing but I'm gonna do it anyway.
After fixing the bodice, the rest of it was pretty easy, the one thing that was the most tedious was felling all of the skirt seams.
I then added the vine trim to the sleeves.
I added the grape leaf detail
Hey! It's starting to look good!
It was time to make this gown "a la grecque" with the chiton type thing.
For this top piece, I altered the bodice of the Sense and Sensibility regency gown pattern and draped it until I was satisfied. I tied the look together with my 19th century Turkish belt, my Sign of the Gray Horse collet set, a gold laurel leaf tiara from Amazon, my antique fur stole, and Erik's drum major's baton that's directly based on Dionysus' weapon of choice: the thyrsus.
It's finished, and with two days to spare! I still can't believe I made this whole gown in four days, I deserve a drink for that!
The Reveal
I felt majestic AF in this gown!! I announced myself at the Halloween party after tripping over a decoration and asking if anyone had a moment to talk about our lord and savior Dionysus… and someone said there was a sign that said no talking politics at this party…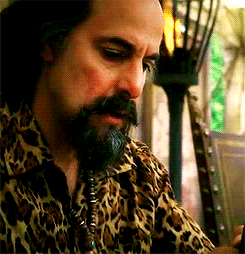 My Halloween costume, while amazing, wasn't as understood as I thought it would be… I mean I thought the grape leaf detail and gold laurel leaf crown made it pretty obvious. I had someone ask if I was the Queen of Hearts and another ask if I was the queen of England. I KNEW I should have brought wine to this party, then it would have made sense!!! Anyway, here's a photo dump of the finished gown!
So there you have it, my peasants, lord Dionysus has graced you with his presence in hopes you at least get the costume! I plan on fully resurrecting this blog because I have a lot to blog about including new dresses and concerts I performed. In the meantime, thanks for reading, I love you! Evoe!